ONLINE Clairvoyant Palm Reading
Palm Reading through images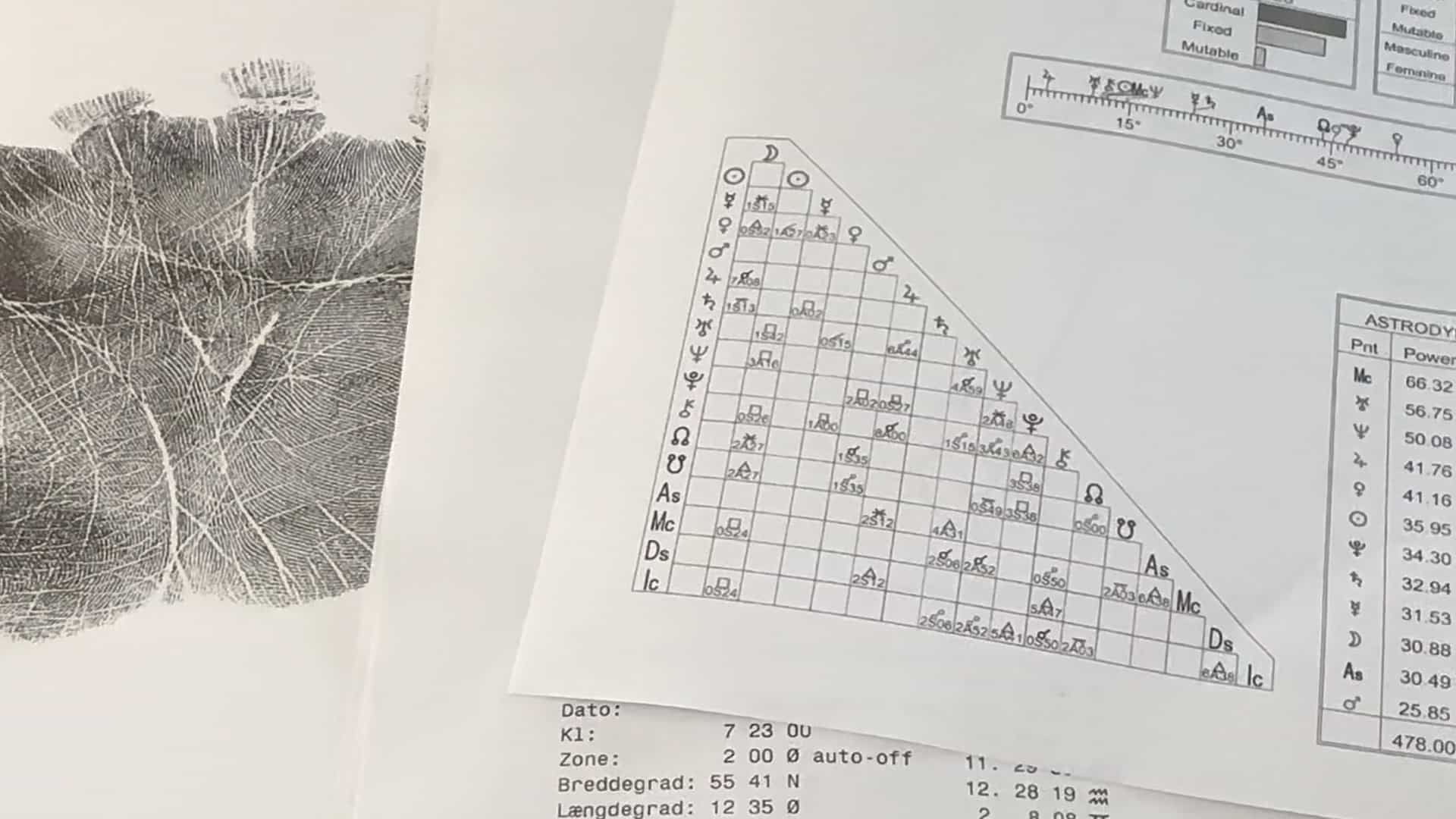 ONLINE Clairvoyant Palm Reading with Astrology & "Blind Drawing"
I also read hands "at distance". It is done in exactly the same way as if you show up at my clinic. This time though, you only send me pictures of your hands. I read the back of your hands, which represent a large part of your personality. I also read the lines inside your hands. Therefore, your photos must be sharp! In addition, I need your date, time and place of birth. I use astrology to be more precise in my reading, as the hands do not tell everything via images and lines. I use your horoscope to understand your energies; what you bring as a person and what you should develop. The horoscope captures more details than the hands. The hands are good at revealing how you use the energy. The horoscope tells which energies need to be adressed.  You should also make a "blind drawing". Read here how you do it. I read your "blind
drawing", an expression of your present. It shows what your energy field looks like at the time you made the drawing. Therefore, the drawing must always be made on the same day that you send it to me. I record my reading on an audio file (mp3), which I send to you immediately after the online reading. If you have any questions or comments about the reading, please feel free to call me afterwards.  When you book an appointment for an online clairvoyant palm reading, I will send you a description so you know which images I would like. Please note that you must pay in advance of your reading.
ONLINE clairvoyant palm reading is psychological self-insight
I read your psycological present as well as your strengths and weaknesses. I see where you need to work with yourself "here and now" to get to where you want to be. I focus on your present. Please feel free to ask questions. You can read more about palm reading HERE.
Please don't expect me to be a fact list. But I may be able to give you a nudge further, confirm things you already suspected or inspire you to get on.
Read more on my blog
Follow me on Instagram or Facebook
If you want to work intensely with your energy field, your self, your shadows, I recommend an astrological palm reading:
Astrology & Hands | When you want to balance | MKraft.dk
PS Palm reading should not be taken lightly. It may provoke emotional responses.